Product management vs. project management: What's the difference?
We often hear about the "product manager" and "project manager" roles within organizations. Many a time, the two terms are used interchangeably. Is project management the same as product management? Let's find out.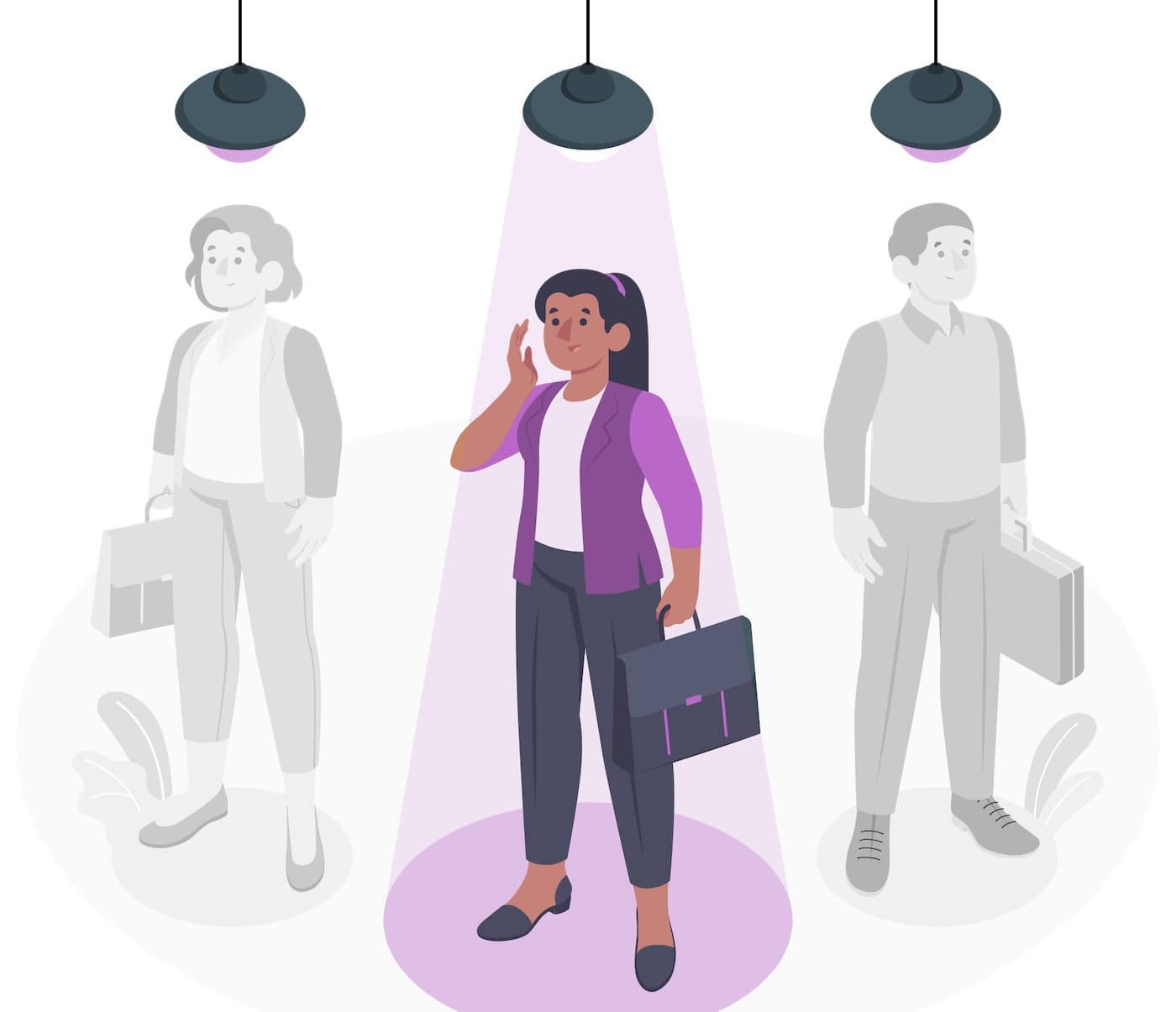 Product versus project
Product management and project management may have a few common features, but they have unique aspects too. Let's first look at how a product differs from a project.
What is a product?
A platform, app, system, or offering usually created for sale can be referred to as a product. Products are built to satisfy customer or business requirements. In the retail space, products are objects or materials sold to end customers via brick-and-mortar or online stores. Balance sheets, profit and loss accounts, and trading accounts are three examples of products in the accounting space.
What is a project?
A project is a path that individuals and teams take to deliver a service or product. Projects have start and end dates. People and teams with different sets of skills may work together on a project with defined scope, budget, objectives, and a project plan to achieve a common goal.
Product manager versus project manager
In many organizations, product as well as project management practitioners are referred to as PMs. Both have a few common responsibilities such as running initiatives, collaborating with individuals and teams, and helping in organizational progress. However, if we look at the specific objectives and goals that the two roles fulfill, they require different sets of skills.
Who is a product manager?
A product manager is someone responsible for ideating and developing a useful, functional product. The role is different from that of a project manager or product owner.
Based on extensive research, product managers conceptualize objects, platforms, apps, or offerings. They will then communicate their vision to relevant stakeholders. Once their ideas are approved, product managers work with different teams to bring the products to life. They are responsible for the product strategy. They will supervise and manage all product needs — right from product development to product testing, issue rectification, release, and maintenance.
What skills do product managers possess?
Product managers usually possess a range of skills that will help the organization derive maximum returns on investment:
An understanding of the business and challenges faced by the organization's target audience
Market research skills which may involve conducting interviews and surveys, performing competitor research, etc.
Domain-specific subject matter expertise
The ability to make informed decisions by objectively analyzing and prioritizing information
The skill of paying attention to detail to make sure error-free products reach end users
A knack for communicating complex ideas in a simple manner
The ability to comprehend and address business-specific technical issues
Problem-solving skills to manage roadblocks such as time and resource crunch or unplanned surprises in product development.
Who is a project manager?
Project managers lead projects. They divide a project into smaller actionable tasks and activities and set timelines for each of them. They allocate the tasks to the right individuals, so every team member has a few short-term and long-term project goals to accomplish.
Project managers oversee all project activities. They coordinate with their team members and monitor tasks. They communicate project progress to leadership teams, clients, and other stakeholders.
What skills do project managers possess?
Project managers carry extensive experience in handling projects. They possess a diverse range of skills so they can run projects efficiently:
Planning and scheduling skills so they can set appropriate objectives and goals for their teams
Time and resource management skills to manage resources wisely and ensure projects always stay on track
Decision-making skills as project managers are often required to ask the tough questions and make the right choices keeping in mind project success
Negotiation skills to deal with conflicts, build stronger bonds with internal and external stakeholders, and promote a positive work atmosphere
Risk assessment and management skills so they can constantly detect, analyze, and respond to threats
Budget management skills to ensure project costs are low and returns are high
Communication skills to collaborate and conduct value-driven meetings with team members, organizational leaders, and clients
Product manager functions versus project manager functions
Both product and project managers are cross-functional. They need to collaborate with different teams and individuals to achieve product or project success. They may also interact with one another during the duration of a project. However, the two have different functions within the organization.
Product Manager Functions
Product managers are at the center of organizational goals, client requirements, and the teams that support solution development — to cater to company and customer requirements. They run initiatives that help understand what needs to be built.
They are like the chief executive officers of the organization's products or product lines and their objectives and goals are focused on product implementation and success.
Product managers collaborate with internal and external stakeholders to understand product requirements and challenges — technical, operational, and business-related.
Along with their teams, project managers perform extensive research to identify market and stakeholder needs.
Project managers set the product vision so relevant teams and individuals can comprehend the product's purpose and long-term goals.
Product managers build tactical product plans.
They are responsible for building and executing product roadmaps.
Product managers are directly involved in and handle product development and maintenance.
Project Manager's Functions
Project management is an essential function in every organization. Project managers help projects run successfully. They are the people responsible for getting things done.
Project managers plan the overall project schedule and then execute and supervise project plans and roadmaps.
They break down complex or long-term projects into tasks and activities with defined timelines so team members can achieve them easily.
They closely track project progress and ensure approved plans are followed through.
Project managers are in charge of resource allocation and reallocation based on project status and team members' availability.
Based on the nature of the project, a project manager will interact with design professionals, architects, development teams, testing experts, and operations specialists.
Project managers take care of schedule adherence and are required to ensure all project timelines are met.
They also take care of budget allocation and management.
They are responsible for quality control, and should there be a risk or concern, it is the project manager's responsibility to communicate it with the appropriate stakeholders.
Project managers take care of end-to-end communication regarding the project.
Do product and project managers work together?
Product and project management practitioners have different functions. But did you know product and project managers work together quite often? Once a product manager defines a product's vision and business trajectory, they will work with a project manager to build the product via one or multiple projects. Both will work with the organization's leaders and broader product teams.
Let's take the example of developing a website. The product manager envisions how the website needs to look, what features it needs to have, etc. The project manager will then work with the UI, UX, content, engineering, web development, and marketing teams to execute the product strategy and bring the website to life. Web development may be achieved in a single project with multiple phases, or each phase may be considered a different project. The product manager carries the finished product's or website's responsibility and will interact with the project manager throughout the project's lifecycle. The project manager, on the other hand, will oversee all project activities, project budgeting, resources, timelines, and quality management.
A project management tool such as Breeze can help both product and project managers achieve their objectives easily and effectively.
How to use Breeze for product and project management
Breeze allows product and project managers to take complete control of their deliverables. The tool is loaded with useful features that enable project and product managers to track and oversee their projects and products effectively.
Product and project managers can create and track to-do lists for themselves and their teams.
Project budgets can be easily set and managed based on time spent on specific tasks.
When project and product managers and their teams have shared responsibilities, Breeze allows everyone on the project to collaborate on the platform and accomplish shared tasks efficiently.
In Breeze, if a task does not overlap, the product or project manager can keep the task and associated comments private.
Both project and product managers rely on innovation and creative ideas to achieve greater success. Breeze encourages idea and feedback sharing where everyone involved in a specific task, including clients, can engage in fruitful discussions.
A task calendar in Breeze allows project and product managers to view their specific project or product schedules and progress. The calendar also allows them to make required changes concerning task allocation.
Any project or product initiative will have multiple work files and documents. All these files can be stored directly on Breeze so they can be searched and accessed easily.
Teams can easily keep track of any development within the project or product initiative via activity stream and notifications.
Switch to Breeze — a tool you'll love using!
Breeze has been developed based on real-world experience. The tool is practical and effective for project and product management. Users have successfully created 120,000+ projects and 2,500,000+ tasks in Breeze.
Switch to Breeze so project managers and product managers can collaborate and work together seamlessly. Begin using Breeze so you don't have to constantly jump between platforms and tools to accomplish project and product management goals. Get started with the all-in-one tool today!