5 Tools to Use in Your Digital Marketing Agency
When you're running a digital marketing agency, things can and will get hectic.
You're managing your team, client communication, and on top of all that, there are projects to finish and campaigns to launch.
Doing it all by yourself means having to grow an extra pair of hands and preferably another head, too.
Fortunately, you no longer have to.
There are plenty of great tools you can use in your digital marketing agency for anything from communication to task management.
It's time to boost your productivity!
1. Breeze for Task and Project Management in Digital Marketing Agencies
If you want to improve your team's productivity and make sure you wrap up projects and campaigns in time, you can simply use Breeze.
What Is Breeze?
Breeze is a project and task management tool that operates on the principle of Kanban boards.
It's trusted by Mozilla, Walt Disney, and even the UN.
You can group your tasks into three categories:
This allows you and your team to focus on the most important tasks first, and avoid multitasking.
On average, multitasking causes 40% of productivity to be lost. And while it can seem like you're getting things done, you'll only be stressing yourself out without paying full attention to any particular task.
Additionally, Breeze uses visual task and project management. It helps you visualize what needs to be done, and how your project is progressing.
Forget about to-do lists or status updates.
It's much easier to see how far you've come when you can actually see it in a simple tool. You can use the project board view for a complete insight into your project, or the classical task list view.
For example, if you're launching a social media campaign for a client, you'll be able to see both how the complete project (campaign) is coming along, and the tasks that make up the campaign.
You'll know when Mary is late and Joe can't get started with his task. You'll know when John needs help. You'll be able to see the problems clearly so you can resolve them and launch the campaign in time.
Organize Your Tasks
The majority of project management software for trained project managers is overly complex without actually providing options you need.
Breeze allows you to add the most important info to tasks:
Statuses for tracking progress
Priorities and colors
Add tasks via email
Tags for context
Assignments
Due dates
Files
Unlike other project management tools, Breeze allows you to upload all the files relevant to tasks directly to the tool.
Your team doesn't have to switch tabs to look something up on Google Drive – not when it's all in Breeze.
You can import tasks from Excel spreadsheets, automate them, and even add custom fields. Your Breeze task list is completely your own.
Project Management with Breeze
In addition to helping you organize your tasks, Breeze also has powerful project management capabilities:
Monitor project timeline, team workload, and much more
Share parts of the project with clients
Track project status and progress
Monitor the activity stream
Convert projects to tasks
Estimate work
Set budgets
Reporting
Log work
Timers
Collaboration
Finally, Breeze allows you to collaborate with your team members in real time – without leaving the app:
Reply via email if you've got a lot to say
You can mention other team members
Give quick feedback with reactions
Attach files
Breeze comes packed with integrations.
You can use Zapier or native integrations such as integrations with Zendesk, Slack, GitHub, and many more.
Breeze Pricing
Breeze starts at $29/month for up to five users. All the plans include every feature you'll need.
It comes with a free trial, too!
All in all, Breeze is a great tool to help you run your digital marketing agency, coordinate your team, and get the projects done successfully – and in time.
After all, if the United Nations can manage their tasks with Breeze, so can you!
2. Nimble for Marketing Agency Customer Relationship Management
There are a lot of CRM providers out in the wild. Some focus on sales, counting down won and lost opportunities. Others focus on storing emails and allowing you to create templates so you don't have to do much to stay in touch with your customers.
However, there are also tools like Nimble, which aren't afraid of digging deep to truly delight your customers. Even before they've converted.
What Is Nimble?
Nimble is a customer relationship management (CRM) tool that helps you organize your contacts, spot opportunities, and build long-term relationships.
At a first glance, Nimble's dashboard may seem like a lot, but then you realize that it takes care of all the finesse required to successfully communicate with your leads and clients:
Stay up to date on important events and meetings
Win deals (and know which ones to prioritize)
Understand your pipeline and sales funnel
Follow-up with clients and prospects
Focus on your client-related tasks
Track emails
You'll see everything you need at a glance; from sales opportunities to clients you need to follow up with.
You won't forget to respond to a single mail.
And at the end of the day, you'll know exactly what kind of ROI you're getting from the actions you take.
Contact Records
One of the most important things a CRM for digital marketing agencies should have is contact history.
Unfortunately, most don't offer very simple iterations.
Nimble pulls in all the historical data, along with details, to help you shape a complete view of your leads or customers. It gives you more context than any other tool.
Additionally, Nimble keeps track of social media profiles of your leads and customers.
This way, you can stay updated on what's happening in their lives. It's a great opportunity to offer assistance when they need it – even before they've reached out to you.
It's smart relationship management for the 21stcentury.
Organization
You can segment different contacts into contact lists to send mass emails to, while tracking last correspondence dates and peeking at the historical info to shape the right message.
You can easily add notes to contact records, as well as update data.
And if your data is stored across different platforms, Nimble has plenty of integrations including:
MailChimp
Facebook
Google Calendar
Office 365
Team Management
If you're the manager, you'll be able to keep an eye on everything your team is doing. Synchronize your calendars, focus on tasks, and excel at sales and customer service.
It's as simple as that!
Pricing
Nimble starts at $19/user/month. It comes with a free trial, as well!
3. Cyfe for Centralized Marketing Reporting
On average, marketers waste around 30% of their budgets. The most common cause behind this problem is usually the lack of syndicated analytics.
If you can't compare and contrast all of your traffic sources, it's impossible to make smart decisions.
And this is where Cyfe comes in.
It's an all-in-one business dashboard that tracks a variety of KPIs that can help you and your clients get the most bang for your buck!
What Is Cyfe?
Cyfe is a web-based business dashboard.
It pulls in data from a variety of sources to give you a complete overview of your campaigns, and their results.
Cyfe pulls data from services like:
Social media like Facebook and Twitter
Google Analytics and Google Ads
Web analytics
Salesforce
Quickbooks
And many other platforms marketing agencies commonly use!
The best part of using Cyfe is that you won't have to spend hours pulling data from different sources.
Instead, you can simply use native integrations and get the data you need in one central dashboard.
Marketing Dashboards
Your Cyfe marketing dashboard will show you all the important KPIs:
Revenue generated
Marketing funnels
Keyword ranking
Email subscribers
Visitor maps
And any other KPI you choose!
Additionally, Cyfe can pull data from subscription services without making you sign up for a subscription.
Social Media Dashboards
This is the world of social media, and we're all just living in it. It's incredibly useful to track which network brings the best results.
You'll be able to see the following data on yoursocial media dashboard:
Native analytics of each platform
Engagement statistics
Traffic sources
Demographics
And again – much more than that.
Cyfe really doesn't pull any punches; they want you to get all the information you need.
Internal Reporting
While the majority of marketing agencies use Cyfe to manage clients' online presence, you can also use it to manage your operations.
In addition to tracking all the KPIs important to your agency, you'll also be able to integrate Cyfe with other software like Xero and Salesforce, and stay in the loop constantly.
Client Reporting
Setting up automated client reporting in Cyfe is simple. And once you do, you won't have to write those pesky reports yourself.
Instead, you can focus on doing your best work, knowing that Cyfe's reports will keep your clients informed and happy.
Pricing
Cyfe comes with a free version, allowing you to set up two dashboards managed by one user. Other plans start at $29/month.
4. PandaDoc for Proposal Creation
The majority of marketing agencies depend on great proposals. If your proposal is average, the client won't even consider it.
If you want to create simple and effective proposals, you can use PandaDoc.
What Is PandaDoc?
PandaDoc is a tool that streamlines the negotiation process by giving you all the features you need to create proposals, quotes, contracts, and sign documents in a simple manner.
It's like your own administrative assistant, but better.
PandaDoc proposals and documents stand out because you can:
Pull data from your CRM and other software
Embed media and interactive elements
Choose from a variety of templates
It's the perfect combination of practical and beautiful!
Accelerating Proposals
With PandaDoc, you can create proposal templates so your team covers everything while simultaneously spending 65% less time on proposal creation.
If you want to look professional and unique, you can add your own CSS, create beautiful designs, and embed rich media formats that will capture the attention of your potential clients.
And to accelerate the process, PandaDoc will track interaction with your proposals.
You'll know exactly when clients opened it.
Similarly, you can also create:
Quotes
Contracts
Other documents
Integrations and Reporting
PandaDoc integrates with the majority of CRMs and sales tools such as: Salesforce, Insightly, Pipedrive, PayPal, and many more.
Pricing
With the new user promo, you can get PandaDoc for $9/month/user. Free trial included.
5. NetSuite for Enterprise Resource Planning
If you want to launch successful campaigns, you're going to need the right people. Now, this is simple when you've got a small team.
However, as you scale, you'll need to plan engagements and track different skill sets in order to make sure you've got all the resources you need for a given project.
NetSuite, Oracle's ERP (enterprise resource planning) software, can help.
What Is NetSuite?
NetSuite is an enterprise resource planning tool that can help marketing agencies:
Make data-driven decisions
Increase profitability
Allocate resources
Manage traffic
Collaborate
Resourcing
One of the most important features is certainly resourcing (AKA: planning who's gonna do what).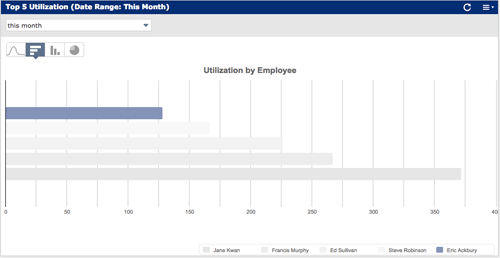 NetSuite will help you:
Manage traffic
Forecast utilization and results
Plan which team members will need to be work on a project
It's great at predicting demand, as well.
And if you need to schedule independent contractors, it'll be a piece of cake!
Billing and Revenue
NetSuite helps you track the entire client lifecycle; from pitch to billing.
The process is streamlined and you'll be more and more efficient with every click.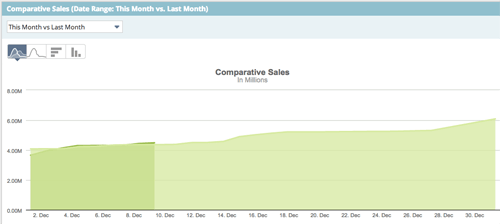 It includes:
Cash flow tracking and management
Estimate management
RFP/SOWs
It's everything you need to make sure your agency is profitable. And if you want to scale it, it won't be a problem.
Pricing
The price is tailored to each customer.