5 Project Management Trends in 2020
A few years back, the face of business was quite different from what it is now. While several business tools were in existence then, they were much more subtle compared to 2020 when the world was thrown into tumultuous times.
Project Managers During This Period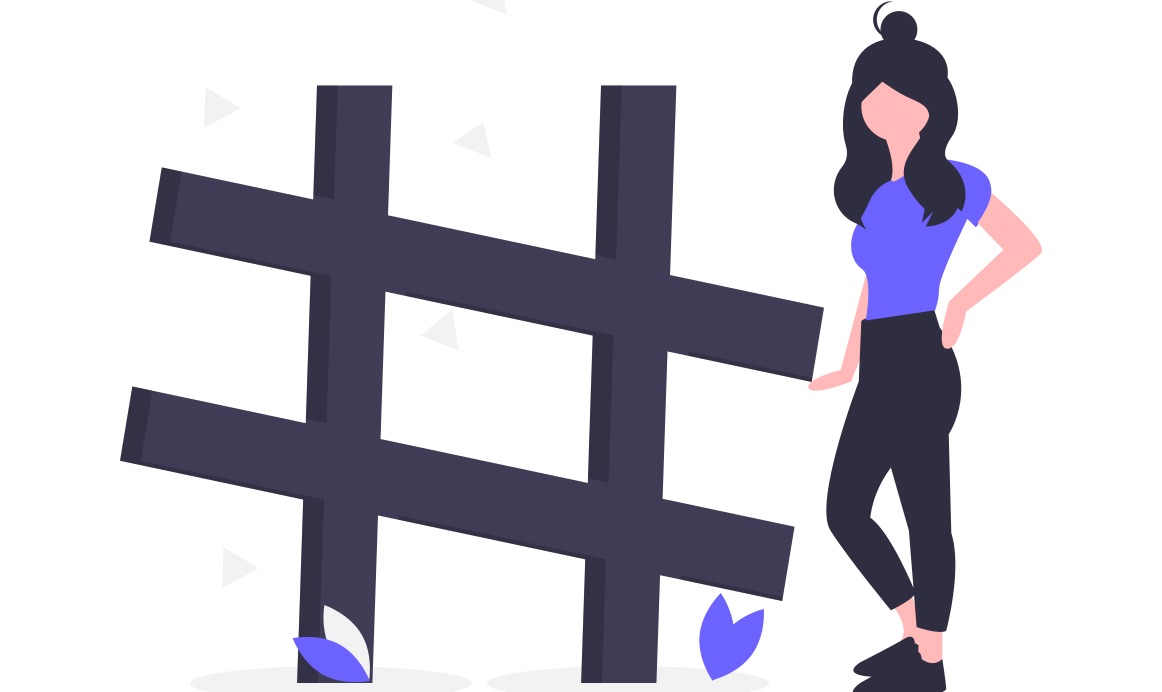 No thanks to the pandemic, project managers in different organizations have been working non-stop to ensure their organization isn't reduced to a redundant entity this period.
Beyond this period, they'll also be held responsible for much of the organization's reboot. That's why they're working to ensure it doesn't get completely shut down now. But then, it seems the project managers are to be thanked for their ability to make valid and specific efforts to ensure their organization thrives, despite the new normal.
A few trends in project management have proved especially useful and we'll be discussing those below…
…read on!
What exactly is a Project Management Strategy?
Gathering a diverse team of individuals for a group task is often an arduous task. This is a system created to initiate and manage a team's work so they reach their own goals and achieve as many specific objectives as they can. A project management strategy streamlines the process making it much easier to achieve the set goals.
A standard project management strategy falls into five groups including:
Initiating
Planning
Executing
Monitoring and controlling
Closing [1].
1. Initiating
This is exactly what the name implies. The point is to create a big picture. It typically involves a feasibility plan so the team knows whether or not to proceed with the project and what direction to take.
2. Planning
With the facts gathered from the initiation phase, a solid plan is developed. This plan should detail all the necessary steps and processes required for the project to take form and possibly be successful.
This also involves the popular goal-setting technique called SMART, which stands for Specific, Measurable, Attainable, Realistic, and Timely goals.
3. Execution
After all the plans have been made, they're set in motion. A lot usually goes on here.
Essentially, it's the kick-off stage of the entire project. Individuals and teams are assigned their various tasks and all other logistics are put into motion and taken care of.
4. Monitoring and Controlling
Remember it's a team of diverse individuals, resources, and tasks. Constant monitoring of all processes ensures the project runs its course smoothly and efficiently. Often, this takes the form of checking the project's objectives and how they are being met.
4. Closing
At this point, the project has ended, and results are ready. Successful project management should end in all the goals and objectives of the project being actualized.
At the end of the day, the very act of managing a project to successful completion requires that certain steps are followed strategically.
Now that we've gotten the hang of project management, let's see what else this has to offer.
Top Project Management Trends 2020
1. Artificial Intelligence and Automation
It's a constant challenge in organizations for people to effectively keep all aspects of a project on track. However, with AI and automation, these tasks are becoming increasingly straightforward and simplified.
AIs assist greatly in project management in several ways:
With AI, it's easier for the team members to handle certain aspects of a project that are taking away valuable human resources, such as scheduling or follow-ups. These steps could very well be handled with AI technology.
Other than taking over an aspect of a project totally, AI can offer assistance. This could be in the form of monitoring different factors necessary for the outcome of the project.
With AI, time is not only being saved by the team, costs can also be minimized while still maximizing profits or outputs generally.
It's also necessary for an organization to use AI in calculating the exact duration a project will take. Otherwise, they run the risk of miscalculation, coupled with some external factors, this could throw them off schedule and extend the deadline [2].
The Project Management Institute, PMI, identified three AI technologies with great impact on organizations as well as three that will take credence over the next couple of years.
These include Knowledge-Based Systems, Machine Learning, Decision Management, Expert Systems, Deep Learning, and Robotic Process Automation [3].
Numerous niches, from software development to healthcare have all found ingenious ways to apply these for maximum productivity.
2. Hybrid Project Management Systems
This is a method of combining both the standard/traditional project management methods and modern systems (Agile). Every company appreciates the flexibility that comes with Agile. However, the solid structure of the more traditional methods cannot be overlooked.
Project managers eventually realized that these two things are not mutually exclusive and instead of picking one over the other, they are combining them. The resulting combination of the hybrid project management system is a seamless match of both systems. This has led to more streamlined events occurring in the scope of the project [4].
A Fusion of the Modern and Traditional
Agile is less of a methodology and more of just a set of principles relating to product development - software production, to be exact.
On the other hand, the traditional system - the Waterfall methodology, is a bit different. Here, projects are run through several overlapping phases before reaching an end.
A few pros of the Agile system includes
Flexibility
Promotes major development practices
Fosters creativity
Encourages healthy communication between team members
Promotes a collaborative work environment
Makes it easier to visualize project steps.
Waterfall, on the other hand, boasts of its pros which include:
It builds a team's confidence in their delivery.
It supports remote work.
Downstream changes have little impact on a project, especially when it is a large-scale design.
It's easier to manage a project with numerous interfaces here.
This shows that between them, there's a ton of benefits and ways a team could maximize their efforts. This hybrid system is best suited for multi-project environments where each system can be used for different tasks [5].
3. Project Management Tools
For all that project management embodies, it's still little more than just another fancy busines term if there's a lack of the appropriate tools to implement it. The typical project management tools involve components that help maximize the processes of planning, scheduling, and documentation.
It also ensures that collaboration between team members is top-notch while providing necessary evaluation measures. This includes tools that help to foster a more collaborative environment such as Slack and Zoom. It also involves time tracking software, as well as estimates and budgets to ensure workflow is efficient at all times.
Plus, a control platform stores all data and makes them easily accessible by the team members; think Unified Communications as a Service (UCaaS).
4. Constantly/Rapidly Changing Technologies and Requirements
It's often said that change is constant. Well, you know what's also constant? Technological advancements.
The mere fact that this topic is even amongst the trends in project management is a testament to how development keeps occurring at just about every level of the industry. It's not surprising that developments and changes continue to be made to keep up with the massive demand. Just about every business with an active project management plan relies on the latest technology, something cutting-edge to make solid efforts.
With these changes, a few things have come into play including:
Provision and use of centralized data.
Before it was just Unified Communications, then technology took things a step further to UCaaS. Now, all communication systems can be integrated into one platform.
Then there's the Customer Relation Management (CRM) system. With this, all data on the clients can be stored in one location that is accessible to all team members. Imagine combining both the UCaaS and CRM tools!
Improved risk management. This is rather simple, with the rapidly changing face of technology influencing just about every decision or step in project management, you can rest assured of a much less margin for risk.
Improvements in the management of resources. What's a project without the resources required? With technology, resource management from allocation to use is much more efficient and useful.
Accurate tracking, both the typical time tracking as well as tracking of less quantifiable data is obtainable here.
Regardless of what aspect of the organization's project is in question, the latest technological advancements help them to stay on top of it.
5. Remote Work
The trends in project management go beyond technology or new methodologies and more. As technology is becoming more advanced, the various organizations in the world do not stand still waiting for it to pass them by.
Take the issue of the COVID-19 pandemic for instance. In 2019, nobody could have guessed there would soon be a virus putting the entire world under siege. As such, things like remote work remained on steady levels, only rising slowly.
Then, the pandemic reared its ugly head and remote work boomed. 59% of the recent remote workers in the United States would choose to continue with a remote form of work past the era of the pandemic [7].
With remote work, the benefits are numerous including:
Increased flexibility and productivity since workers are likely to get more work done on their own turf.
A reduced cost of labor.
Increased diversity in staffing as geographic boundaries become less of a consideration.
Remote work fosters a better relationship between an organization's teams.
Let's not forget how much safer telecommuting is for the environment with reduced carbon footprints.
This trend in project management has changed over time as well. There are several types of telecommuting available now. From companies transitioning to remote work and fully remote companies to the hybrid ones that are a mix of both…you're spoilt for choice! [8].
Add a good amount of project management tools to a remote work environment and the result is a massive success across all levels.
What a Standard Project Management System Entails
To maximize the benefits of a project management system, it's best to use the features in the right way.
Here's what you must do:
Determine exactly what you need. Are you a multi-project company? Which system will best suit your company's needs…Agile, Waterfall, or a hybrid system?
Accurate project management goes beyond the team of the company. It is pertinent that the company works nicely with the clients as well.
Use tools such as 'Editor' to divide and share tasks among the team members. This ensures that nothing slips through the cracks.
Ensure you apply a time tracking tool to all your projects. Failure to do so throws the project off track.
Project management helps in budgeting. This ensures all estimates are near-perfect to avoid drawbacks. Also, there's the added benefit of automation here.
Project management enables users to integrate diverse aspects of their work into one platform. This not only enables the team to work well together but also makes auditing easier.
With a standard project management system, an organization has access to analytics tools to track their performance on a project. These can be used during the project as a form of quality control and at the end as the means of checking results.
Ultimately, a project management system is invaluable in the workings of a business/company on a project irrespective of the scale.
For an all-in-one project management system that supports all trends and more in project management, we recommend the use of Breeze Project Management.
Simplistic yet with provisions for in-depth project management steps, you can visualize and interact with all necessary parties and resources required for the success of a project.
What's more?
Breeze is excellent for collaboration between everyone involved in the project. It shows your progress so far and provides analytics skills for you to fine-tune your work with.
If you want a project management service that satisfies all your needs and then some…look no further than Breeze.
References